New marking drawings during the Traffic APP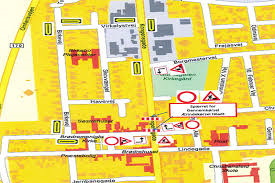 New

specific

marking

plans

are underway in

Traffic

APP

!
Soon there will be new and specific plans for the following areas of work;
OPEN LAND - Roundabout
Interimsvej in the construction of NY roundabout
Replacing vejbrønde in outer space
OPEN LAND - Other cross
Construction of turn lanes at intersections
Closing the lanes with TMA
HIGHWAYS - Ramps & Rest areas
Closing the ramps
Marking the lot must at the rest stop
 NOTE - Marking plans are specific and indicative.
They require prior approval by the road authority.